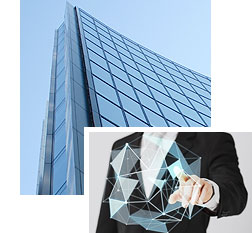 DOORIBUNTECH offers an effective solution to your security concerns with its homegrown technology.
DOORIBUNTECH, a corporation, has established emergency broadcasting system and HD CATV system at major airports in the country and succeeded in developing dual pulse optical cable sensor for the first time in the world.
Based on the "emergency monitoring system using dual pulse" patent and the "emergency monitoring system using optical fiber" patent, the company continues to develop its own technology and plays a leading role in building artificial intelligence perimeter systems as part of the smart security system.